Meet the artists...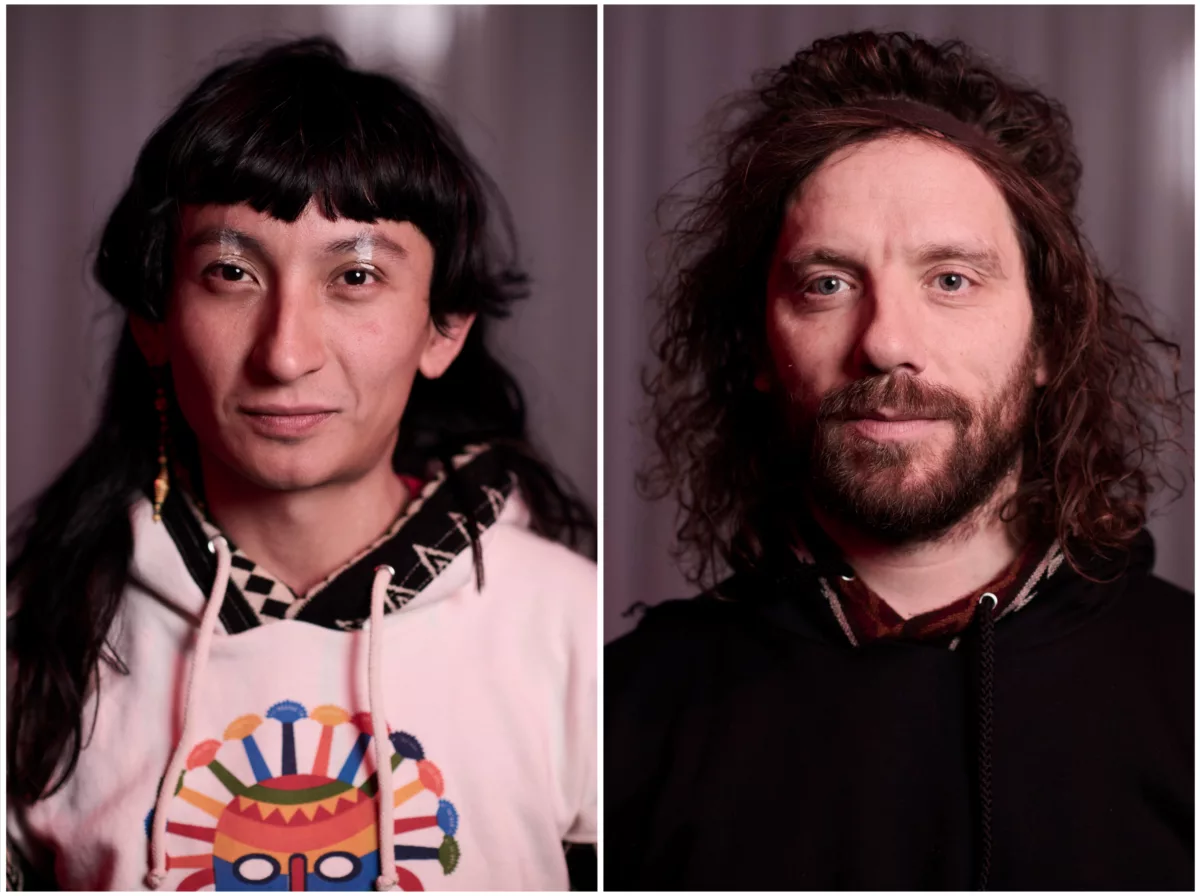 iSaAc Espinoza Hidrobo, Roman Jungblut and Visting Beings
In a cross-genre research between dance, music, installation and spoken word, iSaAc Espinoza Hidrobo, Roman Jungblut and Visiting Beings explore what decolonisation can mean and how differently the participants themselves are positioned: What does localisation mean, what does the loss of places mean? Under the title "Pink Bullroarer Shelter", they are working on a ritual - in search of voices from different times and realities. With material from real and imaginary archives, they want to create a temporary space in which the gap becomes a portal.
SPRUNGBRETT <> TANZRECHERCHE NRW is the joint format of tanz nrw and NRW KULTURsekretariat, with which young artists from the dance scene in North Rhine-Westphalia are offered open-research residencies every two years. For the fifth time, the emerging artists reside at the tanzhaus nrw in Düsseldorf and at PACT Zollverein in Essen to explore their themes in depth and develop new ideas. For a period of two weeks each, they will have access to the spaces and expertise of the two production centres. The two selected collectives will present their state of research in several cities during the festival.
SA 06 | 05
ESSEN
18.00 h
PACT Zollverein
SO 07 | 05
BONN
Theater im Ballsaal
18.00 h
MI 10 | 05
WUPPERTAL
17.00 h
Tanz Station – Barmer Bahnhof
FR 12 | 05
KÖLN
18.30 h
TanzFaktur
SA 13 | 05
DÜSSELDORF
17.00 h
tanzhaus nrw
Free admission