Sprungbrett <> Tanzrecherche NRW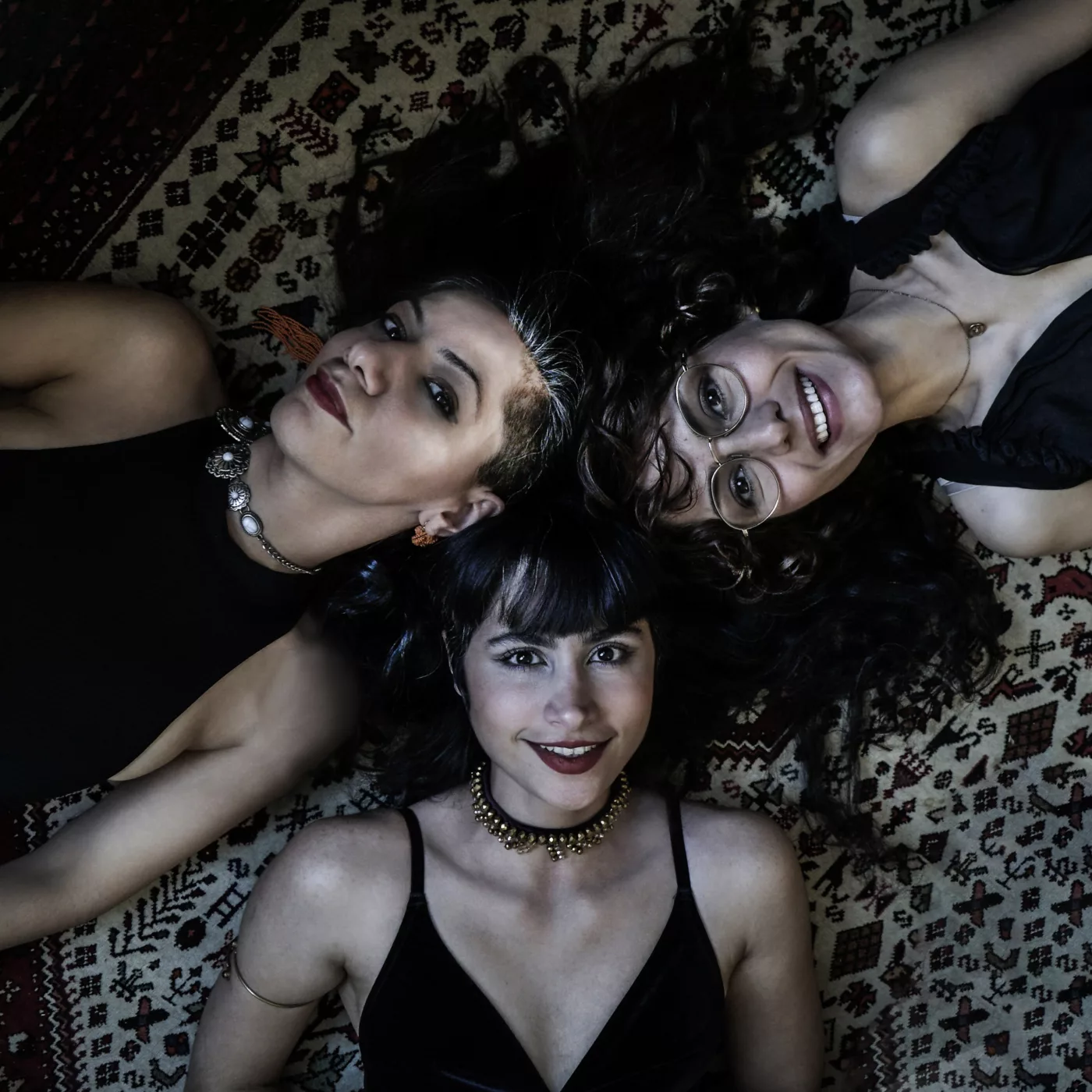 SPRUNGBRETT <> TANZRECHERCHE NRW is the joint format of tanz nrw and NRW KULTURsekretariat, which offers open-research residencies to young artists from the dance scene in North Rhine-Westphalia every two years. For the fifth time now, emerging artists reside at the tanzhaus nrw in Düsseldorf and at PACT Zollverein in Essen to explore their themes in depth and develop new ideas. For a period of two weeks each they will have access to the spaces and expertise of the two production centres. The two selected collectives will present their state of research in several cities during the festival.


Hiraeth Kollektiv // Yasmin Fahbod, Mina Khani, Zahra Mousawy
Performers and activists Yasmin Fahbod, Mina Khani and Zahra Mousawy, who come from Iran and Afghanistan, deal in their research with the stigmatised body, the removed body, the body in exile. They examine the fact that bodies perceived as female Muslim are not given a voice. Together as a collective, they want to give visibility to these bodies and tell their stories. They create a narrative about bodies that are either hidden or exoticised by exploring the movement language and quality of these oppressed and eliminated bodies often moving only with fear.


iSaAc Espinoza Hidrobo, Roman Jungblut and Visiting Beings
In a cross-genre research between dance, music, installation and spoken word, iSaAc Espinoza Hidrobo, Roman Jungblut and Visiting Beings explore what decolonisation can mean and how differently the participants themselves are positioned. What does localisation mean, what does the loss of places mean? Under the title "Pink Bullroarer Shelter" they are working on a ritual – in search of voices from different times and realities. With material from real and imaginary archives, they want to create a temporary space in which the gap becomes a portal.